The Judge has given a time estimation of two days but the decision handed down refers to matters being heard on a rolled up basis. I believe this means that at the hearing week commencing 28 September 2020 to ensure matters are resolved without undue delay the parties need to be prepared to make their full submissions of any grounds upon which the court are minded to give either permission to appeal or permission to bring judicial review proceedings and the court decides to retain the claim.
HERE IS WHAT FORMER SUPREME COURT JUDGE LORD SUMPTION HAS TO SAY ABOUT BORIS JOHNSON
This a short 2m 40sec audio recording of the podcast. There is a transcript below and a link if you want to listen to the full interview.
Planet Normal: How Britain went from Blighty to Frighty
https://www.youtube.com/watch?v=F3tUjps3KQo
10 September 2020
Guest
Jonathan Philip Chadwick Sumption, Lord Sumption, OBE, PC, FSA, FRHistS (born 9 December 1948), is a British author, medieval historian and former senior judge. Sumption was sworn in as a Justice of the Supreme Court on 11 January 2012, succeeding The Lord Collins of Mapesbury.
Interviewed by
Allison Pearson and Liam Hallighan
TRANSCRIPT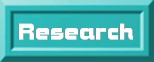 Update (as at 24 November 2020) following Court of Appeal hearing. Simon Dolan
The hearing took place over two days 29-30 October in the very grand Court 4 at the Royal Courts of Justice which is the Lord Chief Justiceís Court. The three appeal judges included the Lord Chief Justice himself, Lord Burnett of Maldon and two other appeal judges Lady Justice King and Lord Justice Singh.
The Judges have not as yet returned a verdict.
On the 5th November the UK was locked down for a second time this time a date of 2nd of December was given for re-opening up. It is not understood how anyone could know there were favourable results from the testing for the alleged virus at this time. Indeed the chances of any improvement would be nil as the policy is to test as many people as possible and more tested obviously will give a result of more false negative results.
However, SIMON DOLAN's team of barristers have updated their case as a result of the second lock down. The legal team has made amends to the 2nd Judicial Review meaning that itís arguments are in relation not only to the first national lockdown but also include the SECOND lockdown currently taking place in England. The Re-Amended Statement of Facts and Grounds have been filed with the Court and the Government has been served with them. (23 November 2020)
https://www.crowdjustice.com/case/lockdownlegalchallenge/